If you like wine and saving money, then enjoy these fantastc Laithwaite's wines you can order online and have shipped to your home on the cheap.
Enjoy 12 Top-Estate Wines plus a Free Corkscrew Set for just $69.99!
Enjoy 15 Delicious Wines for just $69.99!
Both of these offers expire July 14, 2018 so order your wine today and get your drink on for months to come.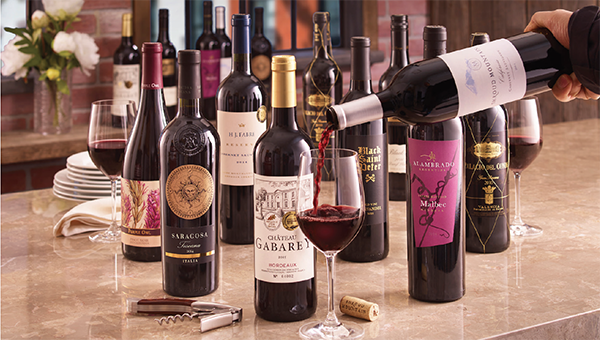 Our History – Tony's Story
My own affair with the wonderful world of wine began across the pond, in the Summer of Love. While others dropped out, I got stuck in – sticking labels on bottles of Bordeaux …
It all began in 1969 …

As a student I spent my summers working in the Bordeaux vineyards – lugging the local wine home on the train for a few family friends. Then in 1969 I bought a Ford van in order to bring wines of authenticity and character directly to customers in the UK.
Bordeaux Direct came first …
Called 'Bordeaux Direct', the original business had just five wines on the list and only 150 customers. But slowly we began investigating vineyards further up the Dordogne river… and beyond.
In the 1970's we were the first merchants – of any nationality – to prospect and buy wine from the wine regions of southern France … Bergerac, Duras, Cahors, Madiran, Gaillac, Minervois, Saint-Chinian and so on eastwards. Then came other countries; Rioja, Bulgarian Cabernet, even wines from Australia that were first shipped in 1974.
Onwards and upwards …
Bordeaux Direct was unique for only selling wines bottled by the producers; because they simply had more flavour, extra character, total authenticity and somehow anyone, even a newcomer to wine, could always taste that quality and goodness.
Today … over 45 years on, we're called Laithwaite's Wine and over 700,000 people in the UK, Australia, New Zealand and here in the U.S. enjoy an exclusively selected range of small-batch wines. We still only do top-quality, handcrafted wines from family estates and passionate winemakers in every corner of the wine world. We are still out there travelling, still searching for the really good, authentic wines. Enjoy!
Offer expires on Saturday July 14th, 2018!
The SouthFloridaSavingsGuy.com site accepts forms of compensation for advertising. Click here for more information.