Just in time for Valentine's Day, this gift set charms with a plush teddy bear & fresh dipped strawberries ready to share with a loved one. Regularly priced at $49.97, this is a special promotion through LivingSocial is available while supplies last for ONLY $25! You'll save $24.97; essentially a half price discount special for you. Order your Valentine's Day special discounted gift order today.
We'll leave this up a few days after Valentine's Day in the event this promotion is still available and you want to place a late order…IF supplies are still available.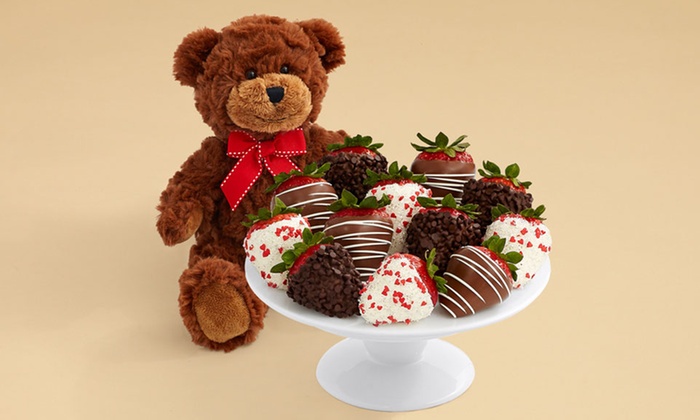 Offer expires on Thursday February 21st, 2019!
The SouthFloridaSavingsGuy.com site accepts forms of compensation for advertising. Click here for more information.