A big thank you to the great people behind the scenes with AAA! Many years ago my Great Aunt suggested I get the AAA service. She believed if you travel by car enough it's good to have it in the event anything should happen. At least you'll have some support while being out on the road. Being young, maybe a little bit invincible and not thinking so much about the future, I didn't really put much thought into it but was appreciative of the advice. If my memory serves me correctly, I think my Great Aunt & Great Uncle gave me a FREE year of service with AAA. It was a nice gift.
For many years since then, I have been obtaining a year long AAA membership. I do a lot of driving and I'm not particularly
mechanically inclined so for me it makes a lot of sense to purchase a year long membership. It's only about $65 per year.
Whether I'm driving from South Florida up to New York/New Jersey or driving around the corner, they can help me with a jump start, replace a tire or give me a tow. Over the years, AAA has come to the rescue for me. The other day was a perfect example of them coming to my rescue.
I wasn't having a good day. I was out on the road. Had to return something at a retail store. As I'm about to lock my car, I hear a hissing sound. Oh, you know that hissing sound if you've had a flat tire before.  I was looking to see what caused it. It looked like some sharp object like a razor blade or nail. By the way, thanks to whoever left that in the middle of the parking lot. Okay, well, I figured there is nothing I can do at this point so I took care of my business in the retail store of returning what I went there for.
I was coincidentally at a store that was right next to a AAA store location. So I went in there and explained to them that I have a flat
tire in the car, have a AAA membership and need to call my auto
dealership thinking I might have a flat tire that needs to be replaced. The AAA Customer Service representative behind the counter (a wonderful woman by the name of Nan) took the initiative to offer to call their service department and arrange to have them meet me at my car in their parking lot. In the interim, I was able to multitask and call my auto dealership and confirm they have my exact tire that I originally purchased with them and was under warranty so I wouldn't have to pay for a new tire out of pocket.
In about 15-20 minutes the service guy named Eddy with the company contracted by AAA arrived and within 5-10 minutes. He was able to replace my flat tire with a spare tire and confirm that all I need was to get my tire patched.  That should be no more than $25 he was telling me.  I tipped Eddy for his support and advice. There was a Firestone around the corner so I went to Firestone and no more than 20 minutes later I was in and out of there with a tire patch installed. It cost me less than $22. I have a good relationship with my auto dealership so I called them out of courtesy to let them know I got my tired patched and to thank them for being available if I need them…it was close to closing time.
I never leave thinking there will be car troubles but I really appreciate having the security and reassurance of knowing someone has my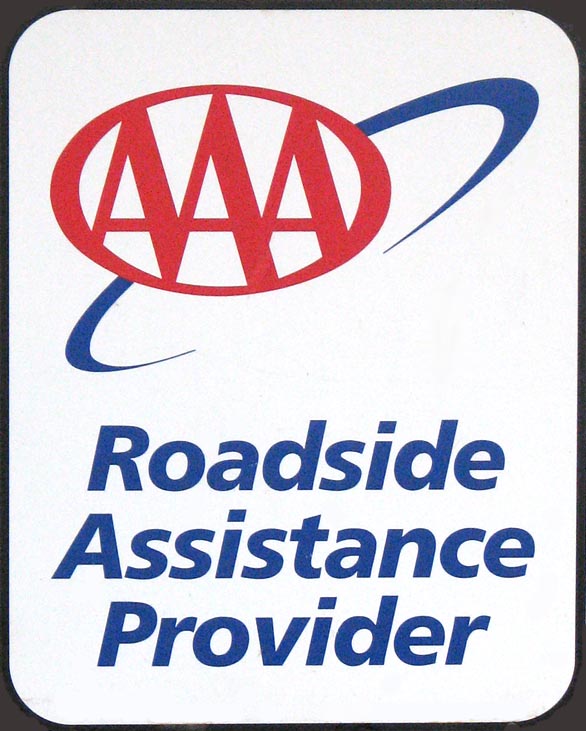 back. Try like a whole company has my back. For only about $65 per year, I was able to have someone come and replace my tire and give me the advice of not purchasing a new tire but to get a tire patch which cost me $22. The knowledge I received, the money I saved and the time it took to get me back on the road is invaluable and priceless.
Some auto insurance policies might have coverages like this. Check with your auto insurance policy to see if you have coverages like this. If you don't have any coverage for flat tire services, jump starts for a dead battery or even a tow in the worst case scenario, you should look into purchasing a AAA membership. It's easy to justify the cost. It's worth it for the South Florida Savings Guy. It should be worth it for you to purchase a membership for yourself or for your spouse or child that's out on the road. Great for peace of mind too! Special thanks to Nan for your support.
This post may contain references to products and/or services from one or more of our advertisers. We may receive compensation when you click on links to those products and/or services. Click here for more information.